Smart water technology and the use of Wi-Fi controllers save money and time.
We strive to provide the most efficient system with the use of Wi-Fi controllers and flow meters. Sound complicated? Allow us to troubleshoot your system remotely if necessary. Smart technology allows us to diagnose faster – which may save you a service call, or save time on a service call.
Capitol Yard Works…a trusted name in irrigation.
We are committed to serving commercial and residential properties in New Hampshire. We offer more than 21 years of experience in irrigation service, repair, installation, and design in a variety of settings. Our team members will always remain professional, courteous, and respectful. We take pride in our customer service and many of our customers have said that it shows!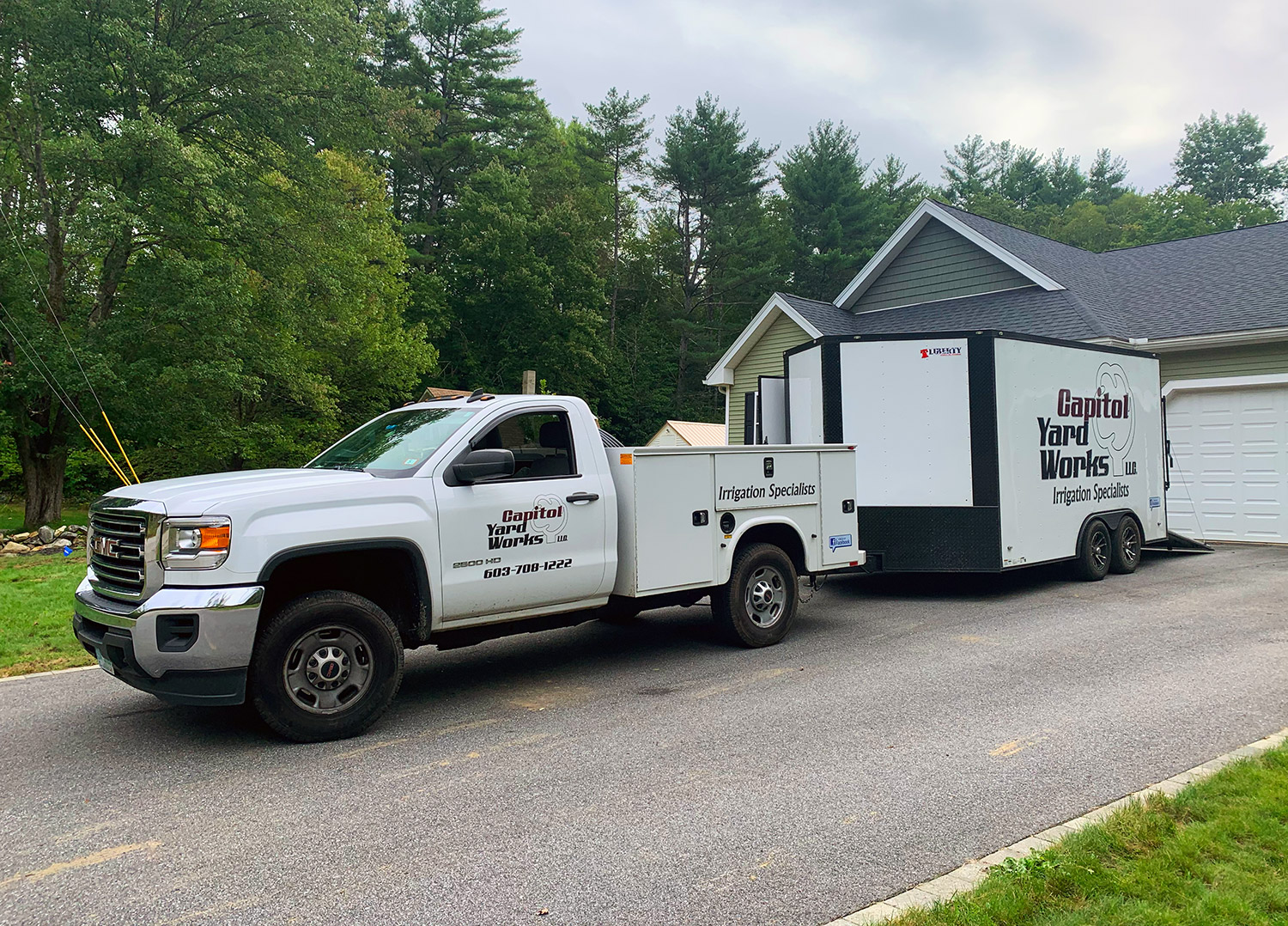 Great attention to detail, in customizing a plan to fit the needs of our property.
Would highly recommend.